Brand: Sampsukka
Helikopterileijona -trikoo 50cm, leveys 75cm
Product ID: 9324
6,70€
Available now Clothes: 100 days to return
EU countries: Free delivery on all orders over €200
Couldn't find the size or quantity you want and would like to know when available? Subscribe the announcement.
Pienempiä kangaspaloja pipoihin ja muihin pieniin ompeluprojekteihin.


Materiaali: 95% puuvilla, 5% elastaani. GOTS -sertifioitu.
Neliöpaino: 200g
Pesu: konepesu 40 °C, ei rumpukuivausta.
Kutistuvuus: 5-10%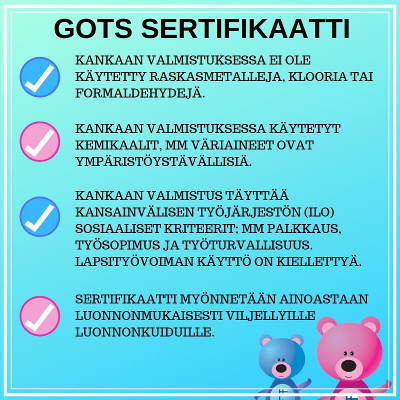 Tiesitkö, että huuhteluaineet saattavat heikentää elastaanin joustoa? Tämän vuoksi emme suosittele niiden käyttöä.
There are currently no product reviews.
Rate a product you bought and get a 15% off discount code.
Write Review