Brand: Sampsukka
Jersey, George Pig
Product ID: 9094
2,32€
Available now Clothes: 100 days to return
EU countries: Free delivery on all orders over €200
Couldn't find the size or quantity you want and would like to know when available? Subscribe the announcement.
A lovely jersey for George Pig fans.
Fantastic quality for awesome clothes!


Öko-tex 100-sertified jersey


Width of fabric is 150cm

Soft and skin friendly


We want to offer the high-quality fabrics. This jersey is flexible - so it fits well in children's clothing - including cotton and elastane. Elastane brings flexibility and durability to the fabric. And of course clothes have to withstand washing and wear.
Jersey: weight 200 g/m², content 95% cotton ja 5% elastane
LICENSE FABRIC: Do not make clothes for sale, only for private use.
HANDLE RIGHT
Wash at 40 degrees with similar colors. Do not use a tumble dryer. Use low heat in ironing.

SAFETY CHOICE
Printed jersey has Öko-tex 100 certification to ensure that no harmful substances are used. It is a safe choice for clothes.

RIBBING & THREAD

The George Pig jersey is suitable for grey and white ribbing - and grey and white jersey. You should choose Talia 0700 white or 7264 turquoise as the sewing thread. When sewing elastic materials, a Ball Point needle is best.
You can order in 10cm increment. If you order 6x10cm, you will receive a 60cm piece in your order.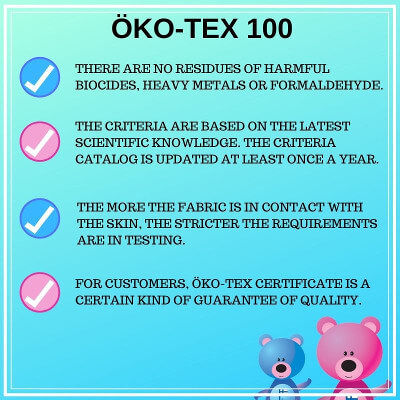 Did you know, that softeners may weaken the flexibility of elastane? This is why we don't recommend using them.
There are currently no product reviews.
Rate a product you bought and get a 15% off discount code.
Write Review
COLORFUL FABRIC ONLINE SHOP
We are a fabric store online. We offer a diverse range of quality fabrics. All fabrics are either Oeko-Tex100 certified or GOTS certified. You are sure to find your own fabric favorite in our wide selection!


INSPIRATIONAL FABRICS
We love colorful fabrics! And we know that kids like them too. We offer fabrics with comfortable and fun patterns with stunning details. Clothes should not be dull!


FOR GEORGE PIG FANS
Every little one who likes George Pig, will love this jersey too. You sew shirts and pants on it, or even beanies and hoodies. The fabric is high-quality. This jersey has a fun George Pig print on a white background with great feeling.