Men's shirt, cars
Product ID: 9801
45,99€
Available now Clothes: 100 days to return
EU countries: Free delivery on all orders over €200
Couldn't find the size or quantity you want and would like to know when available? Subscribe the announcement.
The best men's shirts for everyday using. Relax and fun with Finnish quality. Even men don't have to settle for boring clothes; there are enough colors in this shirt.
Nice to wear

Soft and comfortable

Made in Finland


Sampsukka's clothes are all stitched 100% in Finland. Made from jersey.
GREAT COLOURS
This shirt has great colours. You really love it! Materials are of high quality and flexible so that these are comfortable to use.
Jersey: weight 200 g/m², content 95% cotton and 5% elastane


NICE TO WEAR
We want to provide the highest quality products that are also nice to wear. That's why the materials are high quality and flexible. Environmentally friendly & responsible production. Jersey has GOTS certification that guarantees organic textile production. Ribbings have Öko-tex 100 certification to ensure that no harmful substances are used. In this way, we can safely produce joyful and colourful clothes!
CHOOSING THE RIGHT SIZE

Sizes fit well the reality. Below the product pictures you can also find Sizetables with measurements.
Did you know, that softeners may weaken the flexibility of elastane? This is why we don't recommend using them.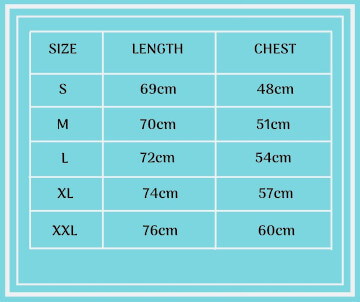 There are currently no product reviews.
Rate a product you bought and get a 15% off discount code.
Write Review