Brand: Sampsukka
Short Sleeve Shirt, jersey, green
Product ID: 1211
24,99€
Available now Clothes: 100 days to return
EU countries: Free delivery on all orders over €200
Couldn't find the size or quantity you want and would like to know when available? Subscribe the announcement.
One-color shirts are always needed! For school parties, dance shows, hobbies, party wear or just for everyday use.
Comfortable to use

High-quality products

Multi-functional shirts




Materials are of high quality and flexible so that these are comfortable to use. Our shirts are made of stretch jersey. Elastane gives elasticity and durability to the shirts.


Jersey: weight 220 g/m², content 95% cotton and 5% elastane


NICE TO WEAR
We want to provide the highest quality clothing that is also comfortable to wear. The shirts withstand wear year after year. Sizes fit well the reality, so it is not shortage of dimensions. If you are ordering a shirt as a gift and you do not know the exact size, you can usually think that 1-year-old uses size 80, 2-year-old uses size 90, 3-year-old uses size 100 etc. You can also check Sizetables with measurements.


SAFETY CHOICE
Jersey and ribbings have Öko-tex 100 certification to ensure that no harmful substances are used. It is a safe choice for children's sensitive skin.
Did you know, that softeners may weaken the flexibility of elastane? This is why we don't recommend using them.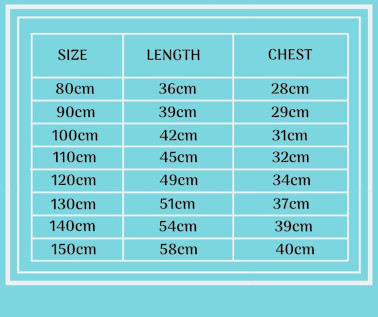 There are currently no product reviews.
Rate a product you bought and get a 15% off discount code.
Write Review