Sampsukka's clothes are designed and manufactured in Finland!
The starting point in the design of our clothing is always comfort: clothes, that are nice to wear and that aren't tight and pinching. Obviously they have to look good too! Clothes, that you can wear in daycare, school, parties and holiday trips.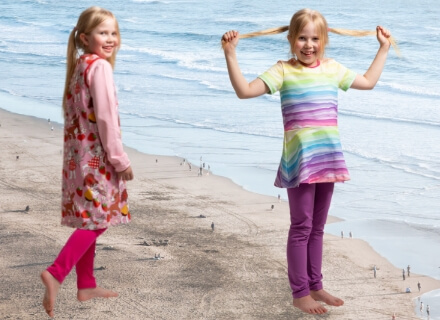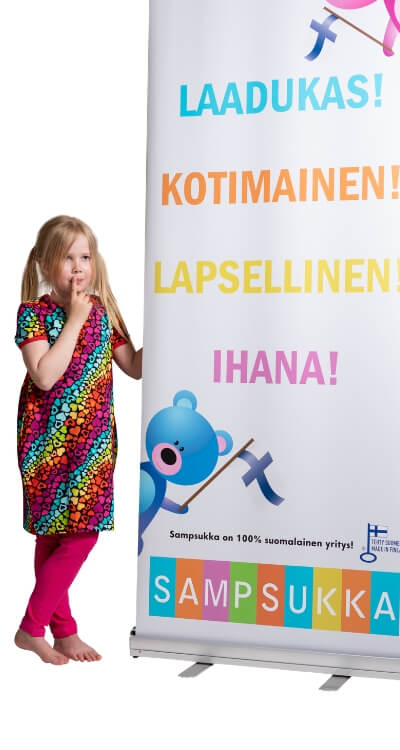 Avainlipun käyttöoikeudella viestitämme asiakkaillemme meille tärkeistä arvoista kuten kotimaisuudesta, luotettavuudesta ja ympäristöystävällisyydestä: Sampsukka tulee olemaan kotimainen tuote aina.
Sampsukan omat kuosit suunnitellaan myös Suomessa. Suunnittelijoitamme ovat supertaitavat Leena Rissa, Terhi Pitkänen, Sanni Takkinen ja Tomas Lindroos.
Verkkokaupan tilaukset käsitellään ja pakataan Joensuun myymälässä. Myös tuotekuvaukset toteutetaan Suomessa. Näin pystymme takaamaan täysin kotimaisen tuotantoprosessin aina vaatevalmistuksesta tilausten toimitukseen asti!