Brand: Sampsukka
Pants, fire truck grey
Product ID: 1271
25,99€
18,00€
Available now Clothes: 100 days to return
EU countries: Free delivery on all orders over €200
Couldn't find the size or quantity you want and would like to know when available? Subscribe the announcement.
Durable pants for kids!
College pants are high quality. Everyday life or celebration, always stylish fun. Sampsukka's children's pants are always sewn 100% in Finland. Our pants are made of stretch college.

Materials are of high quality and flexible so that these are comfortable to use. We think that children's clothes must stand for washing and wearing.
College: weight 290 g/m², content 75% cotton / 15% polyester / 10% elastan

RIGHT SIZE?
Sizes fit well the reality, so it is not shortage of dimensions. If you are ordering pants as a gift and you do not know the exact size, you can usually think that 1-year-old uses size 80, 2-year-old uses size 90, 3-year-old uses size 100 etc. You can also check Sizetables with measurements.
SAFETY
College and ribbings have Öko-tex 100 certification to ensure that no harmful substances are used. It is a safe choice for children's sensitive skin. Colour and joy for everyday without compromising on quality!

Did you know, that softeners may weaken the flexibility of elastane? This is why we don't recommend using them.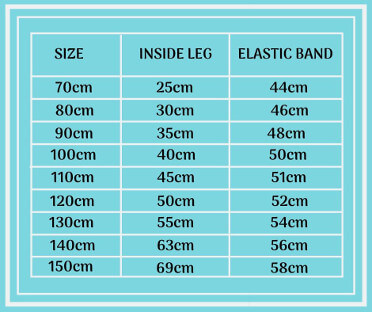 There are currently no product reviews.
Rate a product you bought and get a 15% off discount code.
Write Review
Laadukkaita lasten housuja

Lapsiperheissä tarvitaan eniten housuja lapsille. Housujen tulee kestää kulutusta, useita käyttökertoja ja mielellään vielä useamman lapsen käyttöä. Tähän me Sampsukassa pyritään ja siksi panostamme laadukkaisiin materiaaleihin, jotta tämä olisi mahdollista.
Sampsukan lasten housut huomataan aina. Ne erottuvat väreillään ja hauskoilla printeillä, laadun lisäksi.
Lasten housut valmistetaan Suomessa

Kotimaisuus on meille tärkeä arvo. Sampsukan lasten vaatteet ommellaan ja suunnitellaan 100% Suomessa ja lasten housut on suosikki vuodesta toiseen.
Myös lasten housuille on myönnetty Avainlippumerkin käyttöoikeus, jolla viestitämme asiakkaille kotimaisuuden lisäksi luotettavuudesta ja ympäristöystävällisyydestä. Uskomme, että huolella valmistettu tuote tuo iloa!
Värikkäät collegevaatteet

College on kestävyyden vuoksi yksi suosikki housumateriaaleissa. Lapset rakastavat värikkäitä vaatteita! ZickZack on parhaimmillaan, kun yhdistät sen turkoosi- tai vihreäpohjaisen yläosan kanssa. Ilolla valmistamme lastenvaatteita kuoseista, joista tykätään ja jotka tuovat iloa arkeen!